︎Information design of a set of drug containers ︎Experimental design
Medicine label design for elderly
︎

A humanity project going through a series of research, observations,
prototype making, and walking into community centres and homes
of elderly. It aims at redesigning the medicine label to improve the
medicine-taking experience of elderly.
︎
Experimental design | Tableware set

Functional design with psychological consideration


A tableware set which includes a collapsible cup, spoon and fork with removable components and chopsticks and holder as a pillbox. Easy-to-open, portable, customize, everydayness and remindful are the five keywords of the direction of this experimental product design.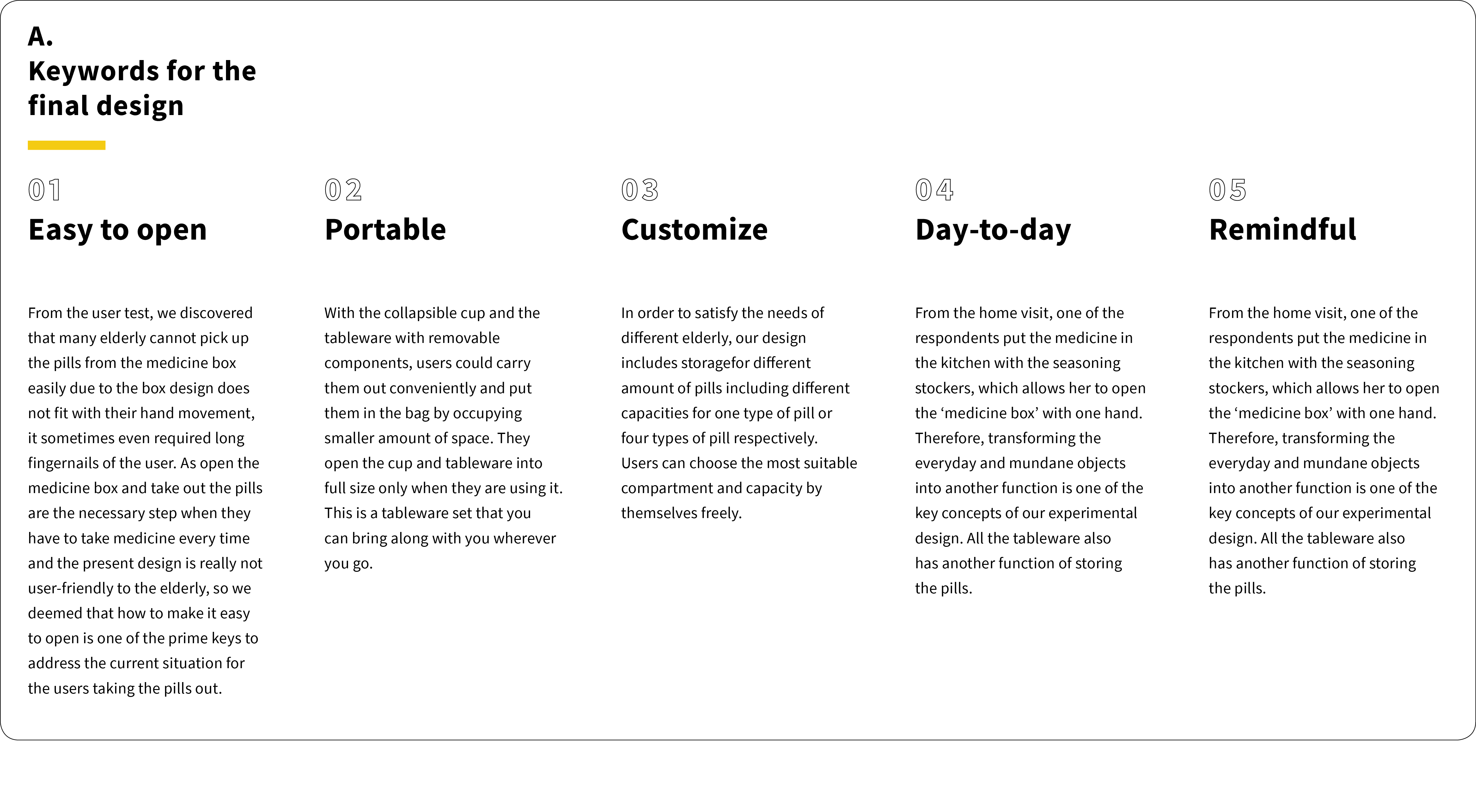 Sammi Ho | medicine label
Melissa Ho | medicine label
Fion Lau | medicine label
Nomi Man | tableware set
---