︎Publication design ︎Infographics ︎Illustration
Gill sans : Type specimen book
︎
A book about the typeface, Gill Sans, which gives an
introduction to its characheristics and type designer in
a visual way. 'Different weights, different personality'
is the most distinctive characteristics of Gill Sans.
And, the entire book was designed in a modern and
minimalistic style. Also, the elements of London
Underground are applied throughout the book.
size: 270mm x 270mm
COVER DESIGN︎
︎
Spreads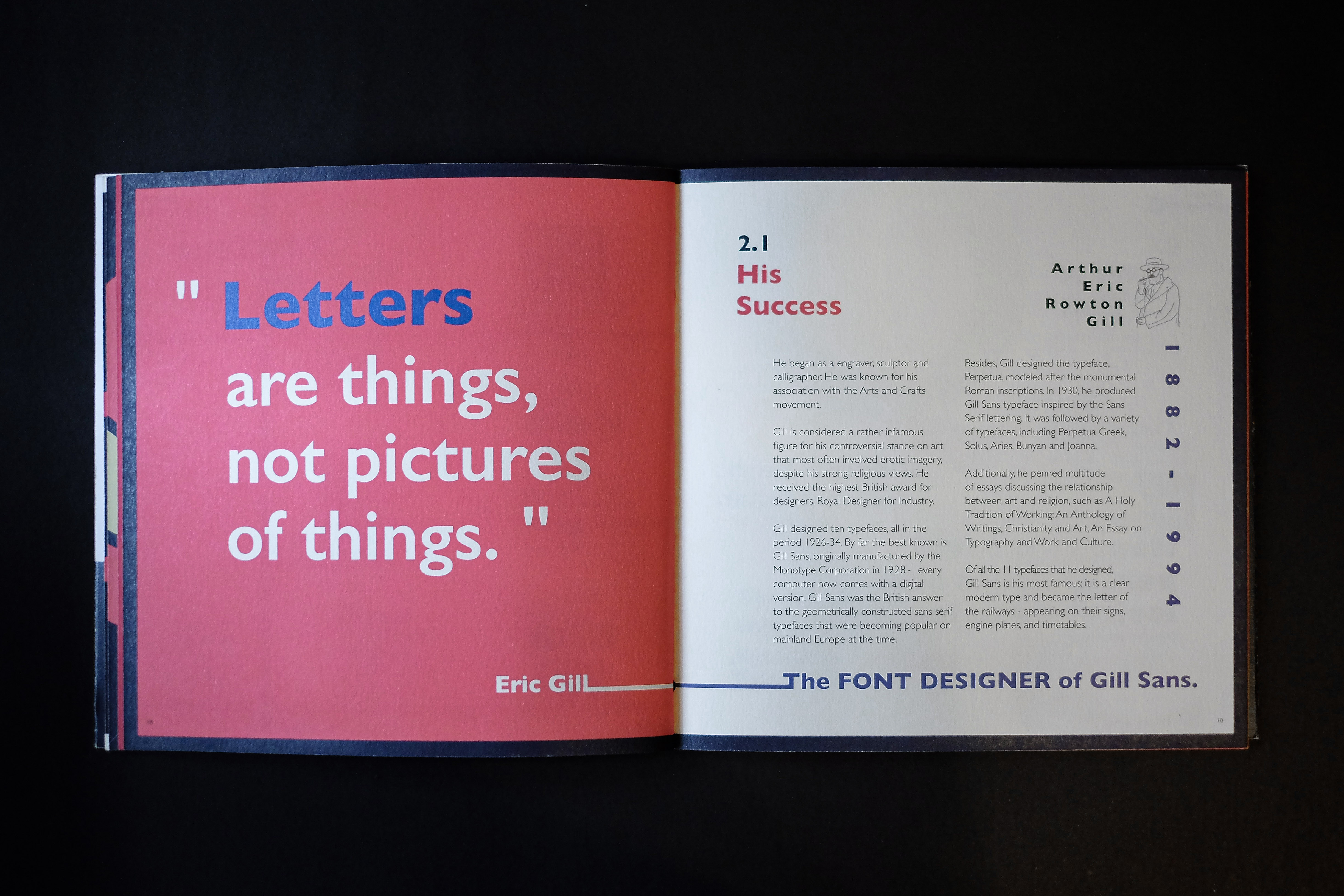 ---